I started to think about making T-shirt series some years ago. I had an intense rebound on that last year, with a lot of potential motifs and sketches. But I wasn't sure about the way to print them. It was supposed to be limited editions, or better said, each T-shirt would be a one-off. Standard transfers do not look good enough. Silkscreening is not a light enough process to experiment. So… It was all postponed.
Just two weeks ago, a friend showed me half a dozen beautiful T-shirts she made. What was new to me, is that they were printed with Flex patterns. Flex is a kind of vinyl, and its looks nice, very close to a silkscreened T-shirt that would have a thick ink print. A one-off T-shirt looks as nice as a big series.
So starting now, I'm making T-shirts ! First series : Upside-Down. A classical T-shirt pattern printed wrongfully.





Better photos coming, but for the moment, here is a preview of the first test batch…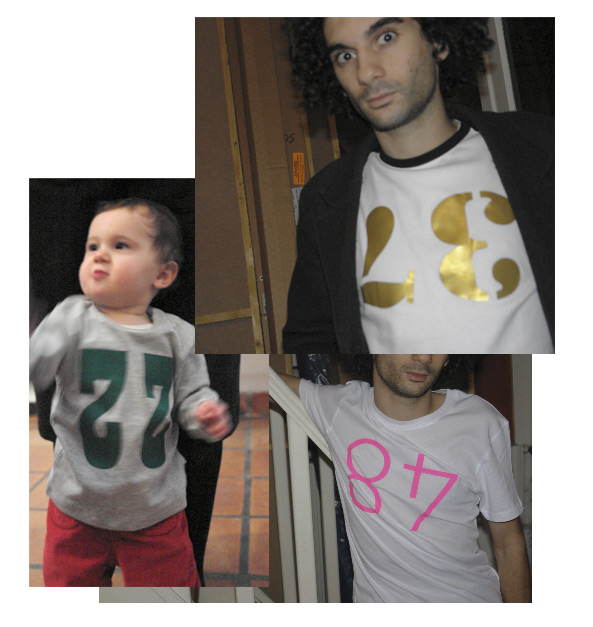 If you want to proudly wear an upside down sport number, just contact me : I'm making one for you in exchange of just what they cost me. No profit intended here.
—
Next T-shirt series, to be presented on /Atelier : Gender Benders, new paradoxes of the queer lexicon.